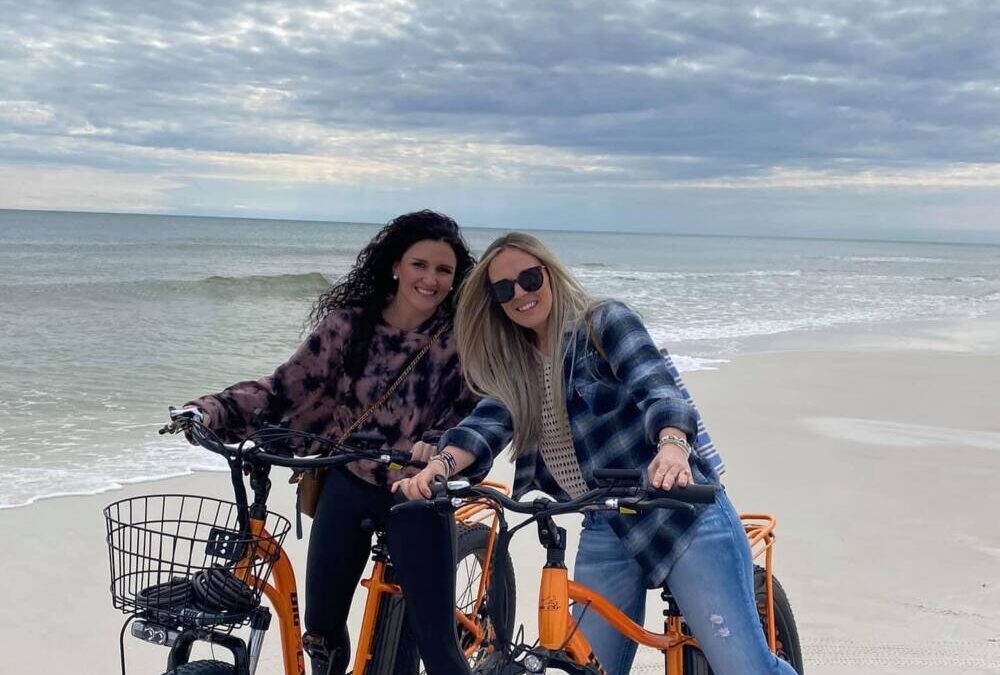 Have you thought about bike rentals for your vacation? 30A is a fun place to enjoy the fresh air on a bike.
Make sure to hit the Timpoochee Trail because it goes along 30A and you can hop on and off to shop while you are riding. The trail is 19 miles ling that starts in Dune Allen near Highway 98 on the west end and ends in Rosemary Beach near Highway 98 on the east end.
You will see people riding bikes, skating, rollerblading, walking, and riding golf carts. Don't forget to take a look around because you don't want to miss out on the amazing scenery that encompasses this beautiful trail. You will see scenic views of the sea, marshes, sandy dunes, the charming neighborhoods while you ride down the trail. Bike on 30A to get a more natural view of 30A.
We also offer electric bikes rentals as well. Our electric bikes can go up to 28 mph. So you must be 18 years or older to rent our electric bikes. They are peddle assist bikes which means that you can bike normally until you are tired, then twist the throttle to let the bike take you away. They are also able to be driven on the beach with the fat tires that are on our bikes.
If you do not want to rent bikes, then take advantage of our kayaks, paddle boards, electric bikes, or golf carts to stroll down the trails. Take a look at the trail map here! Book your bike rental today! jonglebeach.com Use code A21 to get 10% off your order!