30A Bike Rental services include drop off, and pick up. Just let us know the address of where you're staying and we'll get the bikes right to you! We have a great selection of bikes for everyone in your family!
Let us know if you have any questions!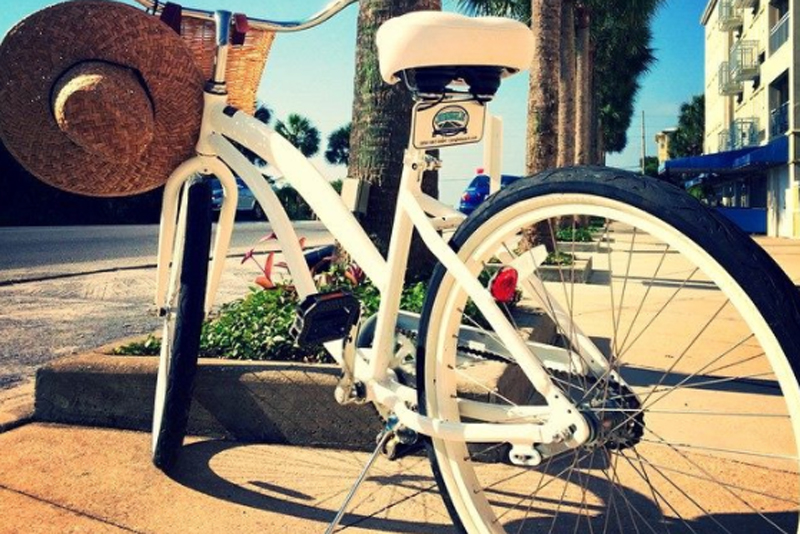 Beach Cruisers
Choice of:
• 26″ Cruiser
• 24″ Cruiser
• 20″ Cruiser
• 16″ Kids Bike

*Starting at $25 for half day and $35 for full day rental. Additional $5 per day of rental.
*Helmets provided upon requests and locks are provided code will be last 4 of the cell number.
5 stars (or the max amount possible) for Jongle for hosting an incredible evening we will never forget! After paying fully to use another company that cancelled on us 5 hours before our event for 20 people, I reached out to Jongle who promptly and swiftly made our bonfire happen without any issues! It was like we had it planned for months! The setup was beautiful and plenty of beach walkers stopped to ask what company we used because it was so well done! This was absolutely an unforgettable experience that we will do every time we come to the 30a.
I cannot recommend Jongle and their team enough!
Lori and crew were off the charts when it came to offering the best customer service plus quick response when we ordered a paddleboard very last minute on our last day in Seagrove – we finally had calm enough waters to really enjoy it! The bikes are a must in the area we stayed - loved the pricing, the delivery and pick up service so there were no worries while vacationing! They came highly recommended to us and we definitely HIGHLY RECOMMEND Jongle Beach Concierge Services to anyone visiting 30A!
Jongle is great! We rented 14 bikes from them and had a beach bonfire while at Watercolor for fall break. They could not have been more helpful and attentive! I highly recommend the beach bonfire to any groups headed to the 30A.
Absolutely top notch rental place. Jongle beach is extremely customer service focused, very easy to get in touch with and extremely affordable prices. Wont use any other place. Highly recommend.
If you need a rental on 30a, this is the place! You will not find a more caring staff to make your stay worry free. Shout out to Jongle who went way above and beyond to make our experience the best! Hands down a top notch establishment.
We had the best experience with Jongle!!! Our bikes we're waiting for us completely ready when we arrived at our rental house. If I had any questions, concerns or maintenance issues, all I had to do was call or text!
Ready to reserve that paddle board or bonfire evening? Please fill out the form below and we will contact you. We can deliver services in 3 hours or less! We look forward to hearing from you! You can also call us: 850-687-5484.