Welcome to Jongle Beach 30A. Providing vacationers an enjoyable beachy experience. We serve all beaches along 30a by renting bikes, kayaks, paddle boards and more! If you have questions about anything in the area please feel free to ask. Enjoy our beaches. Enjoy your stay. Leave nothing behind but footprints and memories.
DON'T PET THE SHARKS! 🙂
All services offered include drop off, set up, and pick up. Just let us know the address of where you're staying and we'll find the closest beach access to get everything setup for you!
Let us know if you have any questions!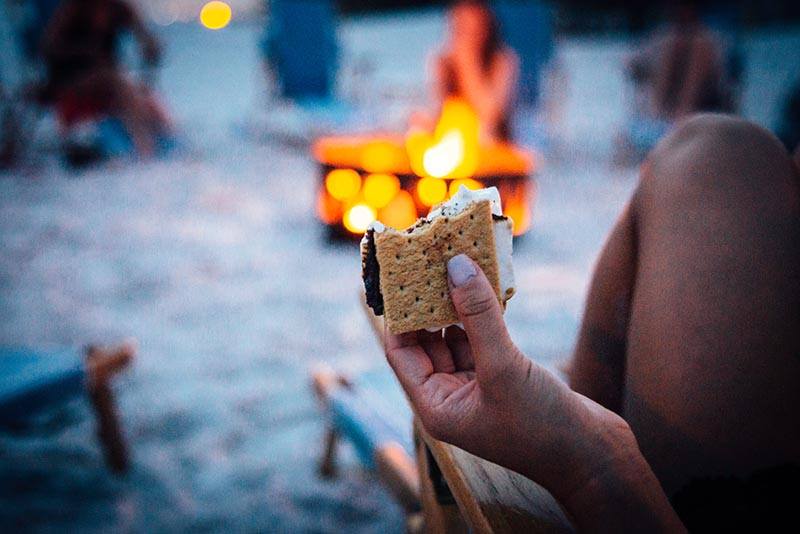 Beach Bonfires
Packages range from $375-$650
• Fire Pit(s)
• Fire wood
• Beach Chairs
• Tiki Torches
• table with decorations
• Coolers with Ice and Water
• S'mores, Corn Hole & more!

*Add ons: dinner, extra chairs and more!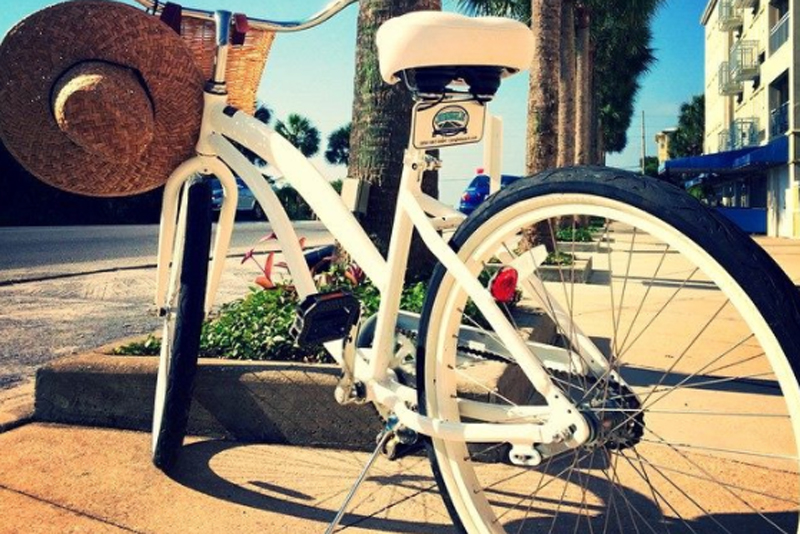 Beach Cruisers
Choice of:
• 26″ Cruiser
• 24″ Cruiser
• 20″ Cruiser
• 16″ Kids Bike
*Starting at $25 for full day rental. Additional $5 per day of rental.
*Helmets provided upon requests and locks are provided code will be last 4 of the cell number.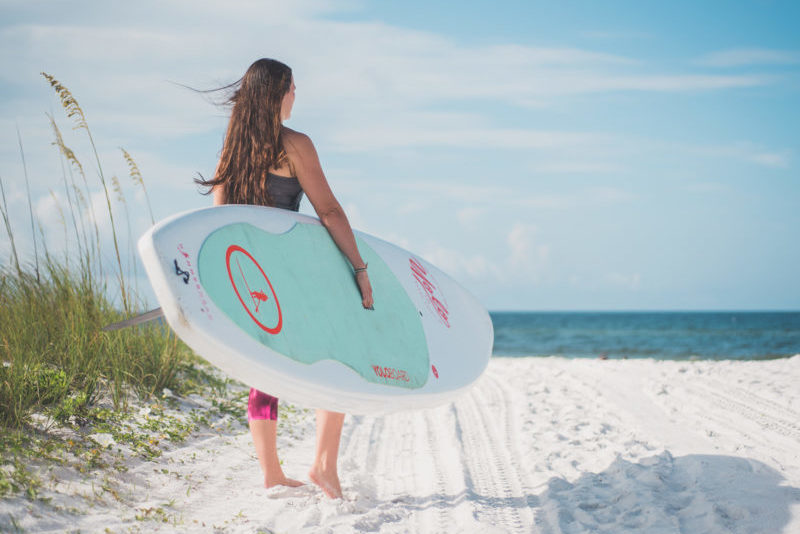 Stand Up Paddleboard
Choice of:
• Half day rental – $65, 8am & 1pm time slots (option of delivery)
• Full day rental – $125, 9am – 5pm time slot (option of delivery)
*You are responsible for board overnight. Other hourly rental durations available.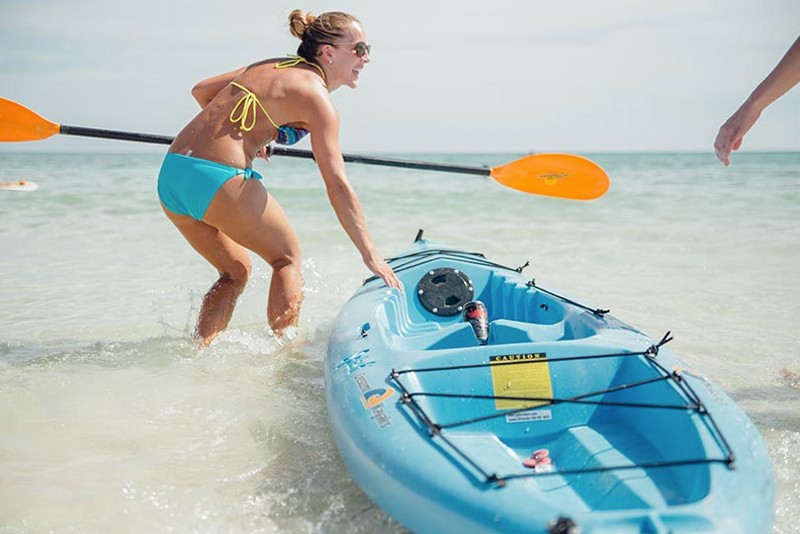 Kayaks
Choice of:
• Single Kayak Half ($55) or Full Day ($75), 8am & 1pm time slots
• Double Kayak Half ($55) or Full Day ($75), 9am – 5pm time slot
*Other duration options available.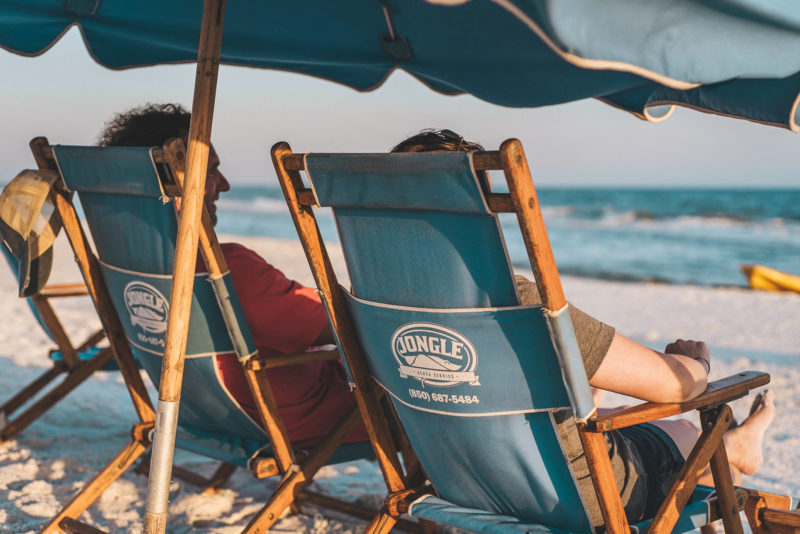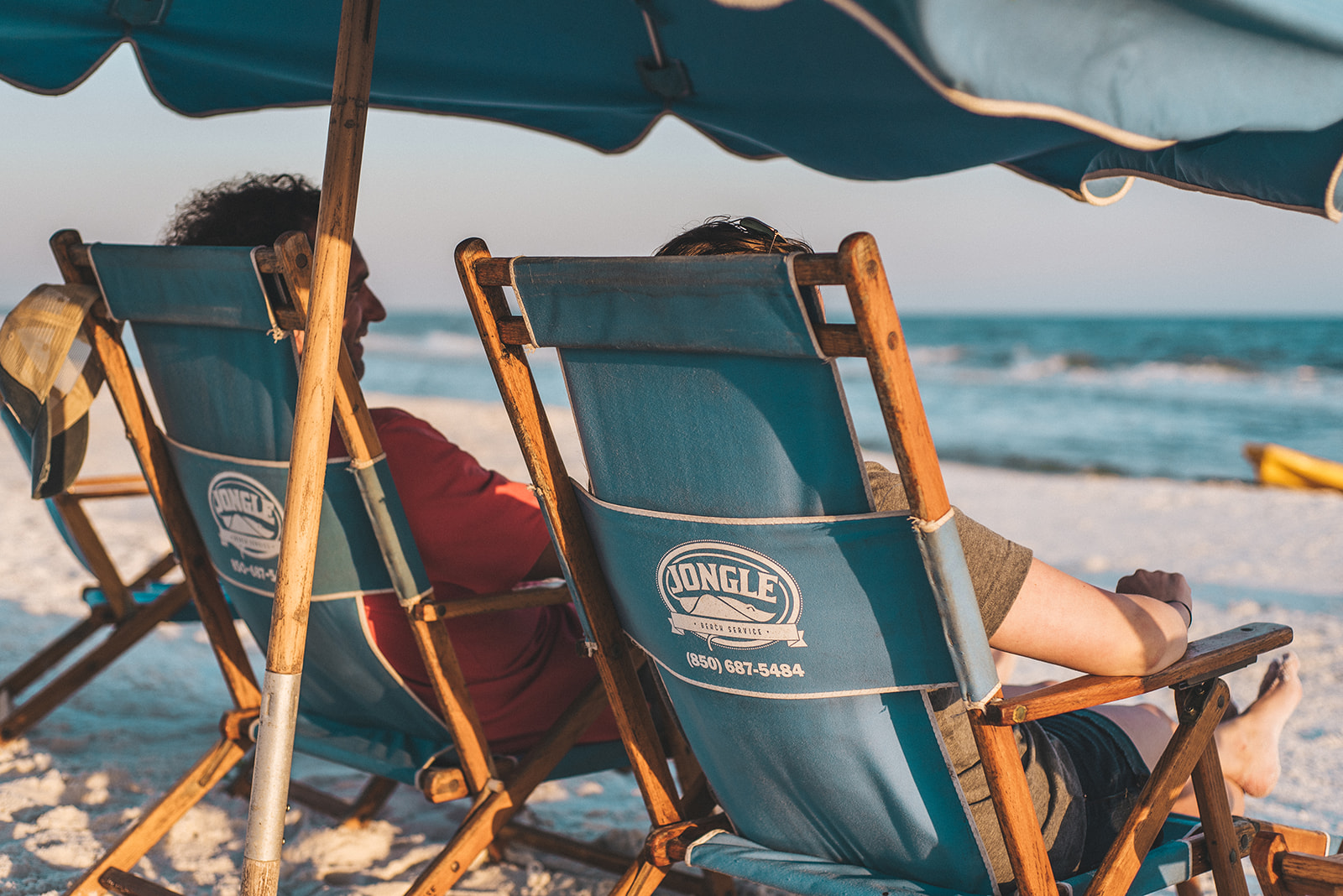 Beach Chair Setup
Do not waste time and energy lugging beach chairs and umbrellas down to the beach daily. We set them up early in the morning and take care of them when you are done for the day. Starting at only $50 per day!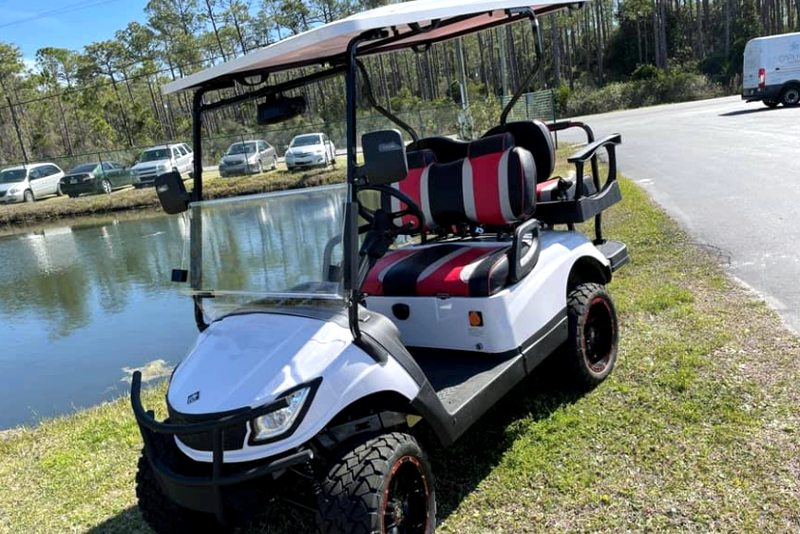 4 Seater golf cart
4 seater golf carts. Must be over 25 to rent and sign waiver prior to delivery. Starting at only $125 per day!
Best beach service company around! Friendly staff and great options for rentals. The new golf carts and electric bikes are so much fun to ride around 30A on!  ~ a review on Yelp!
Loved the easy process of ordering online and having them delivered to our doorstep. Even though it was busy due to July 4th, the gentleman that dropped them off was so kind and made sure to mention to to give him a call if we had any issues (we didn't) and would stop by to fix it.  The bikes were in great shape and seats were comfortable. I would definitely rent from them again.  ~ a review on Yelp!
5 stars (or the max amount possible) for Jongle for hosting an incredible evening we will never forget! After paying fully to use another company that cancelled on us 5 hours before our event for 20 people, I reached out to Jongle who promptly and swiftly made our bonfire happen without any issues! It was like we had it planned for months! The setup was beautiful and plenty of beach walkers stopped to ask what company we used because it was so well done! This was absolutely an unforgettable experience that we will do every time we come to the 30a.
I cannot recommend Jongle and their team enough!
Lori and crew were off the charts when it came to offering the best customer service plus quick response when we ordered a paddleboard very last minute on our last day in Seagrove – we finally had calm enough waters to really enjoy it! The bikes are a must in the area we stayed - loved the pricing, the delivery and pick up service so there were no worries while vacationing! They came highly recommended to us and we definitely HIGHLY RECOMMEND Jongle Beach Concierge Services to anyone visiting 30A!
Good bikes, great service, fair rates. What more can you ask for? No hassle rental agreement. Offered to pick us up if we rode to far to make it back(we didn't need him to). Checked to make sure everything was good with bikes when we passed a few days after we rented them. Will rent here again.  ~ a review on Trip Advisor!
If you are in need of renting bicycles for adults and children you will get great service and a friendly welcome here. They treated us like family. Can't wait until we return again to do business with these folks.  ~ a review on Trip Advisor!
Jongle is great! We rented 14 bikes from them and had a beach bonfire while at Watercolor for fall break. They could not have been more helpful and attentive! I highly recommend the beach bonfire to any groups headed to the 30A.
Absolutely top notch rental place. Jongle beach is extremely customer service focused, very easy to get in touch with and extremely affordable prices. Wont use any other place. Highly recommend.
We used Jongle Beach for our bikes as well as a beach bonfire. Our bikes were in perfect riding condition, had already been delivered when we arrived and were just perfect!! The BONFIRE...if you have the opportunity please experience this with Jongle Beach!!! They do everything and anything you need for a delightful 3 hours!!! The cooler was loaded up with everything we asked for, they provided corn hole (the game), chairs, everything you need for smores!!! So fun for every age!!!!  ~ a review on Yelp!
If you need a rental on 30a, this is the place! You will not find a more caring staff to make your stay worry free. Shout out to Jongle who went way above and beyond to make our experience the best! Hands down a top notch establishment.
We call on Jongle every summer at 30A. Multiple families vacationing together every July and Jongle has always given us top notch service for beach chair rental, set-up and bonfires. Won't use anyone else!  ~ a review on Trip Advisor!
We had the best experience with Jongle!!! Our bikes we're waiting for us completely ready when we arrived at our rental house. If I had any questions, concerns or maintenance issues, all I had to do was call or text!
Ready to reserve that paddle board or bonfire evening? Please fill out the form below and we will contact you. We can deliver services in 3 hours or less! We look forward to hearing from you! You can also call us: 850-687-5484.